Thank you for visiting Echoes from Calvary Official Web-site.  We value your time and we want
your visit to be enjoyable.  We trust you will listen to the weekly Radio Program on the Radio page and view the web-cast on the web-cast page streaming live from the Mt. Calvary Evangelistic Center here in Indianapolis, IN.
We are trying to keep the site simple, friendly, and easy to navigate.
Click on the TABS above and enjoy!
I fully believe God spared 'America" with this election 2016!
I say that humbly, respectively, and with a great sense of responsibility:
We must continue to pray for change that takes us back to God as a Nation, as families, and as the Church.  The responsibility is clearly upon our shoulders.  Do not let God down!
PRAY!!!
_______
Bob Dailey's 'INCREDIBLE' Gospel Sing
DANNY & SUSAN McADAMS – NEXT MONTH'S SPECIAL GUEST
POE BROTHERS CAFETERIA is the home for:
Bob Dailey's 'INCREDIBLE' Gospel Sing
CALL BOB TODAY (317) 888-5696
_______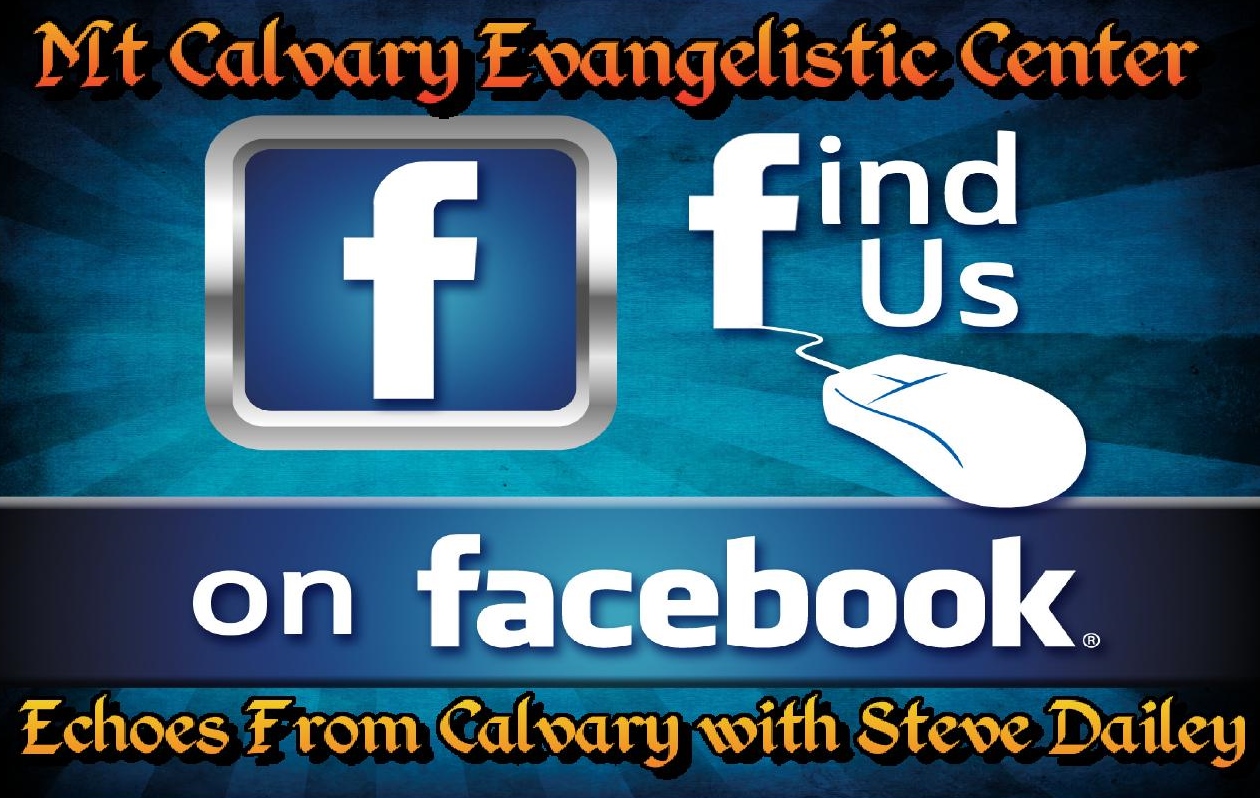 _______
JOIN US IN SUNDAY SCHOOL 9:45AM
_______________
I would love for you to attend Sunday School with us and
be enriched from the study of God's Word!
EACH SUNDAY MORNING AT 9:45AM
Mt. Calvary Evangelistic Center
1840 Sloan Ave./ PO Box 33078 * Indianapolis, IN 46203
(317) 357-3304
_______________
SERVICES FOR THIS WEEK:
Sunday School 9:45am – Morning Worship 11:00am – Evening Worship 6:00pm / All Services
LIVE STREAMED!!!
WEDNESDAY EVENING 7:00pm
 The Mt. Calvary Evangelistic Center, the kind of church described in the Bible — a church with relevant teaching, heart-felt worship, honest friendships, constant prayer, and compassionate care for those in need. We're looking forward to meeting you!
We hope to reach many hurting and needy souls beyond our four walls.